Bradley Jansen (editor)
Bradley Jansen is the director of the Center for Financial Privacy and Human Rights, part of the Liberty and Privacy Network, a Washington DC-based non-profit founded in 2005 to defend privacy, civil liberties and market economics. He is an adjunct scholar at the Competitive Enterprise Institute. Previously at the Free Congress Foundation, Jansen safeguarded privacy and other Constitutional liberties including testifying before Congress on the USA PATRIOT Act proposal, National ID, and other issues. While working for U.S. Rep. Ron Paul, he initiated and lead opposition to the "Know Your Customer" proposal. Jansen holds a B.A. in International Studies from Miami University (Ohio), learned Spanish at the Pontificia Universidad Javeriana (Colombia), and with advanced studies in economic history at Universidad Católica de Valparaíso (Chile) and law and economics at George Mason University School of Law.
He is a columnist with The Daily Caller, The Huffington Post and Nolan Chart.
The Council for Responsible Genetics recognizes the need for consumer genetic privacy and has created the Genetic Privacy Network:
---
The internet reminds us daily that half of the people are below average.  Today's reminder comes from a ridiculous anti-Obama rant (it's actually from last month, but it didn't come to my attention until today) reposting from an original post here from a "Dr. Eowyn."  The gist of the nonsense is that since the author couldn't find the birth records of President Obama's children on two genealogy sites, then, well, I guess that's supposed to mean something.
I'm guessing that since the focus is on Obama-related birth records that it aims to keep alive the birther distraction.  The premise that there would be something questionable because one can't find birth records of living people on genealogy sites only demonstrates how ill-informed some people are (or just plain stupid they are--or just how stupid they think we are, most likely, in this case).  No, genealogy sites are not good resources for information on living people.
Explains some Ancestry.com help links:
Tips for finding living persons on Ancestry:  "Searching for the living may pose unique challenges, such as laws protecting rights of privacy and highly mobile societies."
 You probably will not find yourself on Ancestry:  "Data provided on ancestry  Please understand that most of the information found on Ancestry is about deceased persons. We do not include information on the living, save only a few databases such as our phone and address listings and the Ancestry World Tree. This is done to protect the privacy of living individuals. We currently have over 2 billion names in our databases online."
Living Information in the Ancestry World Tree:  "Are living individuals included in the Ancestry World Tree?  In an effort to protect the privacy rights of living individuals, Ancestry currently replaces the vital information for all living persons from submitted GEDCOM files with the phrase Living Information Withheld. After the file is cleaned, the person's surname and gender will still remain. However, their birth date, place, and other information will be excluded. Their first name will be replaced with the word Living. Only the submitter of the file will be able to see living individuals in the file or download them. All other users trying to download the file will receive a file with the vital information of living persons excluded."  [n.b. This page also has directions on how to get information on living people removed that may have slipped through a privacy filter.]
Ancestry.com's privacy policy also includes several statements respecting the privacy of living people.  There is also a page explaining further their "privacy philosophy" as well.
What about the other genealogy cited?  Well, same problem for the agitator--that site respects the privacy of living people too.  GenealogyBank.com let's users search their collection of historical documents which include:
Military Records
Casualty Lists
Revolutionary and Civil War Pension Requests
Widow's Claims
Orphan Petitions
Land Grants
It's hardly surprising that the president's daughters wouldn't be listed in military records or widow's claims!  Of course, the site also has historical books published before 1900, but they wouldn't be written about there, and the Social Security Death Index.  While there are problems with the SSDI falsely reporting some living people as dead (the subject of other posts), this would not apply to the First Children.
One of the site's substitutes for birth records includes their impressive newspaper selection.  This search allows one to "Search Birth Records and Announcements in Newspapers 1728-1999."  They advertise, "Find your ancestors' birth records published in newspapers. Read birth announcements, see baby photos and discover clues in birth notices that can help you trace your family tree in our newspaper archives."  Needless to say, not all births get announced in the newspaper nor does GenealogyBank.com have every paper.
GenealogyBank.com's privacy policy includes this note on children's privacy:
Children's Privacy  NewsBank cares about the safety of children and their use of the Internet. Therefore, in accordance with the Children's Online Privacy Protection Act of 1998, we will never knowingly request or solicit personally identifiable information from anyone under the age of 13 without verifiable parental consent. In the event that we receive actual knowledge that we have collected such personal information without the requisite and verifiable parental consent, we will delete that information from our database as quickly as is practicable.
And, unsurprisingly, Ancestry has this post explaining genealogical standards for protecting privacy of living people:
Published 02/11/2002 03:00 AM   |    Updated 07/31/2012 12:46 PM   |    Answer ID 553
I want to share my information with others. What standards should I follow to help others use what I share?
The following is helpful information from the National Genealogical Society's guidelines regarding the SSIO (
S
tandards for
S
haring [genealogical] 
I
nformation with 
O
thers). This information is found at the following URL:

http://www.ngsgenealogy.org
Standards For Sharing Information With Others
Recommended by the National Genealogical Society
Conscious of the fact that sharing information or data with others (whether through speech, documents, or electronic media) is essential to family history research and that it needs continuing support and encouragement, responsible family historians consistently—
Respect the restrictions on sharing information that arise from the rights of another as an author, originator or compiler; as a living private person; or as a party to a mutual agreement
Observe meticulously the legal rights of copyright owners, copying or distributing any part of their works only with their permission, or to the limited extent specifically allowed under the law's "fair use" exceptions
Identify the sources for all ideas, information and data from others, and the form in which they were received, recognizing that the unattributed use of another's intellectual work is plagiarism
Respect the authorship rights of senders of letters, electronic mail and data files, forwarding or disseminating them further only with the sender's permission
Inform people who provide information about their families as to the ways it may be used, observing any conditions they impose and respecting any reservations they may express regarding the use of particular items
Require some evidence of consent before assuming that living people are agreeable to further sharing of information about themselves
Convey personal identifying information about living people—like age, home address, occupation or activities—only in ways that those concerned have expressly agreed to
Recognize that legal rights of privacy may limit the extent to which information from publicly available sources may be further used, disseminated or published
Communicate no information to others that is known to be false, or without making reasonable efforts to determine its truth, particularly information that may be derogatory
Are sensitive to the hurt that revelations of criminal, immoral, bizarre or irresponsible behavior may bring to family members  [bold added to selected text]
© 2000 by National Genealogical Society.
Permission is granted to copy or publish this material, provided
it is reproduced in its entirety, including this notice.
In short, no, genealogy sites would not publish birth records of living people.  Using genealogy sites to question, well, I guess, the parentage of living people only illustrates how ignorant and misguided some claims are.
---
The FDA's dispute with 23andMe has started a worthwhile debate.  While I think the Federal Drug Administration over-reached (bureaucrats are prone to mission creep and are always looking to expand their turf), they have a point that we are going to need to address new advances in technology.
Adding to this discussion is a post on Laura's Family Search blog on a genetic genealogy test probably saved her life:
How Genealogy Saved (or Significantly Changed) My Life
...
I wrote earlier how I found another whole branch of my family via DNA testing.  This was so exciting that I decided to test with the other large companies in case other lost cousins had tested with those.  One of those companies, 23AndMe, offered health information in addition to identifying potential cousins...
23AndMe seemed to think that I had a BRCA2 (6174delT) mutation...I quickly panicked and then called my doctor the next morning...
I then had an MRI-guided biopsy...  During the biopsy, the radiologist saw another small area that hadn't been called out on the first radiology report and decided to sample it as well.
Two days later, I was told that I had breast cancer...Had I not been genealogy-obsessed, I never would have taken this test and never would have known that I had a mutated BRCA2 gene--and then I would not have had that MRI...This wouldn't have been caught for years--during which the tumor would have continued to grow--and there could have been a very different ending to this story.
So here's my pitch to everyone--get obsessed with genealogy.  It could save your life.
---
As I posted previously, the Federal Drug Agency stepped their boot on the throat of 23andMe which is a popular medical and genealogical genetic testing company.  The general reaction has not been kind to the FDA.  Good!
From the Washington Post, "The FDA should leave 23andMe alone":
The point is a general one: Having more information about your health status is never dangerous by itself. It only becomes dangerous if patients use it to make dangerous medical decisions. But most dangerous medical decisions can't be made unilaterally; they generally require the assistance of licensed medical professionals who will do their own assessment of the situation before performing procedures that could harm patients.
More to the point, patients have a right to make dumb decisions if they want to. We don't ban patients from reading medical textbooks or WebMD, even though doing so undoubtedly leads to some harmful self-diagnoses. In a free society, patients have a right to accurate information about their health, even if medical professionals and regulators fear patients will misuse it. That includes information about our genetic code.
 Berin Szoka of TechFreedom "FDA Just Banned 23andMe's DNA Testing Kits, and Users Are Fighting Back"
23andMe is simply doing what the Internet does best: forcing old dogs to learn new tricks. That's what the fight between Uber and taxicab commissions is about. Same for AirBnB and hotel regulators. The only profession slower to change how they do things than doctors is bureaucrats. So the FDA's reaction is understandable -- but misguided.
23andMe issued this statement, "An Update Regarding The FDA's Letter to 23andMe"
This is new territory for both for 23andMe and the FDA. This makes the regulatory process with the FDA important because the work we are doing with the agency will help lay the groundwork for what other companies in this new industry do in the future. It will also provide important reassurance to the public that the process and science behind the service meet the rigorous standards required by those entrusted with the public's safety.
Nick Gillespie at the DailyBeast, "No DNA Testing For You, Thanks to the FDA"
The FDA is seriously claiming that you might learn you have a possibility of developing breast cancer and then insist on having the potentially cancerous body part lopped off. And that you'll be able to find a doctor or hospital or taxidermist who will do any or all of that without doing further tests and followups. They don't provide a single instance of this happening nor do they specify any possible medical world in which this might happen, but that's enough to shut down 23andMe for the foreseeable future.
Razib Khan at Slate, "The FDA's Battle With 23andMe Won't Mean Anything in the Long Run"
You can frame this as an "old economy" vs. "new economy" clash. Medical testing firms are well-established sectors of the American economy, and they expect relatively tight regulatory oversight because of the nature of what they are selling. Tech companies, in contrast, are governed with a looser hand, and they sink or swim without much oversight in their first years. Based out of Silicon Valley (not to mention co-founded by Anne Wojcicki, the reportedly estranged wife of Google's Sergey Brin), 23andMe has the blood of a tech company coursing through its veins, but it's entering a domain which has traditionally been governed by numerous regulations.
Ronald Bailey on the Reason.com blog, "FDA Shuts Down 23andMe: Outrageously Banning Consumer Access to Personal Genome Information"
What the test results would actually lead patients to do is to get another test and to talk with their physicians. The FDA also cites the genotype results that indicate the sensitivity of patients to the blood-thinning medication warfarin. Again, such results would be used by patients to talk with their doctors about their treatment regimens should the time come that they need to take the drug. In fact, in 2010 the FDA actually updated its rules to recommend genetic testing to set the proper warfarin dosages for patients.
It is notable that the FDA cites not one example of a patient being harmed through the use of 23andMe's genotype screening test.
Bloomberg interviewed 23andMe co-founded Anne Wojcicki here.
---
Today the Federal Drug Administration announced that they were stopping a well-known genetic testing company 23andMe from selling its popular salvia tests for medical conditions (and family background).
With this update:
In a statement provided to The Verge, 23andMe has responded to today's FDA demands. "We have received the warning letter from the Food and Drug Administration," the company says. "We recognize that we have not met the FDA's expectations regarding timeline and communication regarding our submission. Our relationship with the FDA is extremely important to us and we are committed to fully engaging with them to address their concerns."
FDA letter here.
Genetic testing for medical reasons (as well as genealogy) is more popular than people realize--including genealogists.  Today there is also a popular Huffington Post post "This Photo Proves Your Genes Are More Powerful Than You Think."  The post says, "Photographer Ulric Collette captured the uncanny resemblance between grandmother and granddaughter using members of his own family. The result is, well, see for yourself."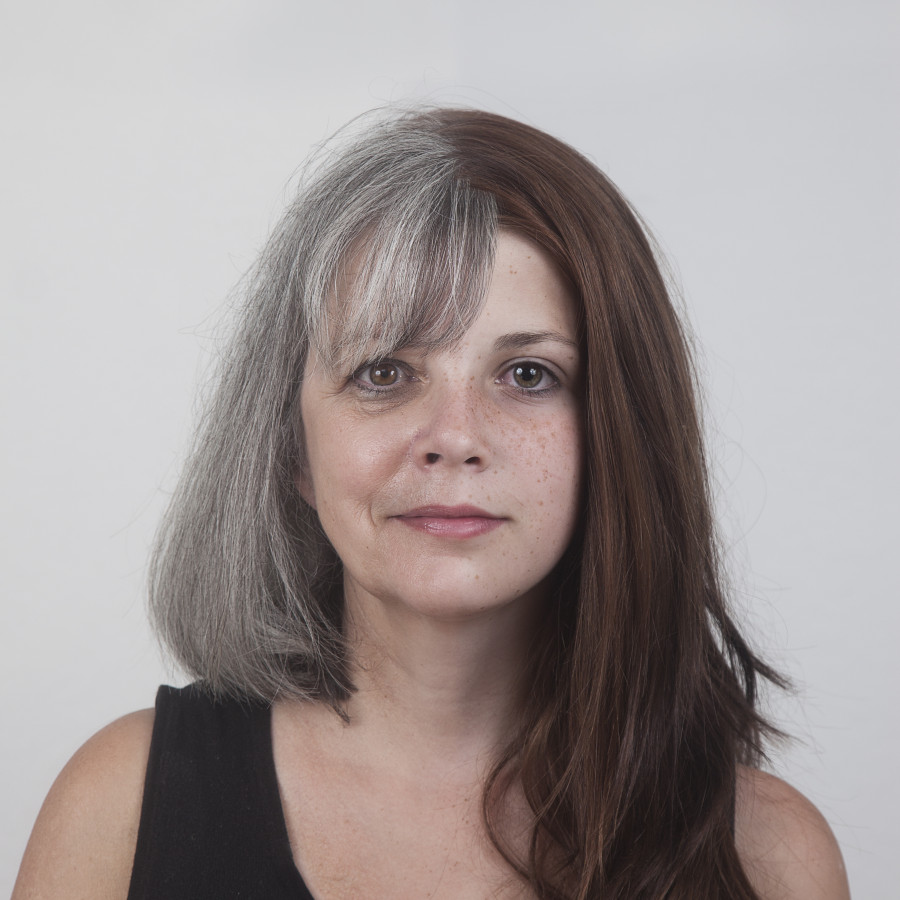 TechFreedom has started a petition to the FDA in defense of 23andMe:
The FDA just banned 23andMe's genetics testing kits, which 500,000+ people have used to learn more about their ancestry and health risks. Think they should reverse the decision and focus on education, not bans on innovate products? Sign our petition! http://chn.ge/1i9il9t
I signed TechFreedom's petition and urge you to too--and tell your friends!
---
Prominent genealogy blogger Dick Eastman writes often on the importance of privacy for genealogists.  This week has a post and follow up post on identity theft.  The first one focuses on the importance of not passing on your old computer without making sure you remove all personal data from the hard drive--or removing the hard drive completely!
The first post can be found here:
The second one can be found here:
This one explains the importance of, and how to, encrypt your hard drive in the popular operating systems.
Good to see the genealogical community educating on the importance of protecting privacy!
---
Hat tip to Joshua Taylor on his Facebook page for pointing out this article on the big data question.  The article concludes:
Finally, should we worry about our security and privacy. There are big issues here concerning the ethics of big data gathering and mining. These are issues not just about the ownership and control of data, the gathering of swathes of information about its citizens by governments, and the right to be forgotten and have information thrown away, but also the morality of companies and policy makers taking decisions that will affect millions on the basis of generalization made about those on the web and with smart phones who generate all the data. We need humanities scholars like Professor Peter Ludlow at Northwestern University, with advanced knowledge of the technologies, to keep a way eye on dark data. There's a lot of work here to be done and we're just beginning. In the Humanities we'll need to know about these developments and we need to be ready to respond.
The sooner teh genealogy community starts to think of genealogy as a "big data" question and considering those implications the way Google, Facebook, credit reporting agencies, etc., do, the better.
---
The New York Times today has two articles, that when paired together, offer some good insights the future of genealogical privacy.  The first article "Big Data's Little Brother: Start-Ups Are Mining Hyperlocal Information for Global Insights" illustrates the insights of Jim Dempsey at the Center for Democracy and Technology and others that genealogy is a "big data" question (think Google, the NSA, Facebook, credit agencies, etc.).  Does this description sound familiar to genealogists?
Collecting data from all sorts of odd places and analyzing it much faster than was possible even a couple of years ago has become one of the hottest areas of the technology industry. The idea is simple: With all that processing power and a little creativity, researchers should be able to find novel patterns and relationships among different kinds of information.
For the last few years, insiders have been calling this sort of analysis Big Data. Now Big Data is evolving, becoming more "hyper" and including all sorts of sources.
Think of all of the new information online, the plethora of new genealogy mobile apps, the genealogy wikis and other crowd sourcing solutions genealogists are coming up with!  Then consider the privacy implications of the data collection on living people not just our dearly departed ancestors and you see my concern.
The second article in the Times "For $99, Eliminating the Mystery of Pandora's Genetic Box" brings us back to privacy, genealogy and genetics.  If one needs to put a face on genealogy as big data this articles interview with Anne Wojcicki ought to do it: not only is she is the co-founder and chief executive of 23andMe but she's the estranged wife of  Sergey Brin, who was a Google founder, and an investor in both Google and 23andMe.
Yes, there are clearly going to be benefits to the new information from genealogical genetic testing and the big data associated with it.  A few snapshots:  customers learn about genetic disposition to diseases that enable them to act and prolong their life, 23andMe offers the option to share your genetic information anonymously for research, genetics may become  part of health care, and they are on target for a million people mapping their genotype by early next year!
And yes, just as Google offers lots of great products from Gmail to Google maps, there are privacy issues that need to be addressed too.
---
James Tanner at Genealogy's Star has a blog post today (HT Thomas MacEntee) on The Status of Genealogists in the Greater Academic Community.  The main thrust of the post was to revisit an old article from Elizabeth Shown Mills from ten years ago on raising standards within the genealogical community and, relatedly, raising the status of genealogy.
I applaud what she is trying to do and the general pitch of the blog post.  However, we have a lot of work to do.  One of the biggest changes in the past ten years has been the change from using paper sources in local repositories to using digital sources over the internet.  And with that change comes an increased importance on the issue of privacy.  Having to visit the locality of research and page through dusty books in courthouse basements provided a de facto privacy protection.  Now that so much of that information--including on living people--is available online with a few clicks of the keyboard we in the genealogical community need to do more to protect privacy.
Although the post does not mention privacy at all, I should point out that there are other posts on the blog on privacy here, here and here.  In his first post on the topic of privacy, he concludes, "I promise to get to the impact privacy concerns have on genealogical research, but you might have to have some patience. Meanwhile, you might want to think about what you believe privacy to be and why you believe what you do. Why do you think you have a right to privacy?"
Those concerned with the reputation of genealogists and the status of generational historians need to recognize changing technologies require higher privacy standards.
---
The main goal of this project is to get the genealogical, privacy and technology communities talking with each other, not past each other.  We have a lot of work to do.
Jennifer Abel at Consumer Affairs has an article up taking issue with complaints they've received about Ancestry.com.  Her article can be found here:
http://www.consumeraffairs.com/news/family-history-stays-a-mystery-on-ancestrycom-100213.html
The article appears to be mostly a collection of complaints they've received strung together.  The first comment was from popular genealogy speaker Thomas MacEntree who labels it a hit piece (and had some fun explaining that there is no "easy button" in genealogy) while others criticized as if people should expect genealogy companies to be immune from complaints.  And here's the thing--they ARE companies and for THAT REASON we need consumer groups to monitor them, report complaints, and ideally, get the companies to change policies and procedures, improve their service and offer better products.
In a capitalist society, the market process DEPENDS on watchdogs to help improve the evolution of business practices, new innovations, etc.  Burying our heads in the sand or making excuses is a recipe for stagnation and failure.
I for one welcome this as another opportunity to spark the dialog that this genealogical privacy project thinks is desperately needed.
---
Next Page »